Guided tours in Bergamo

Villa Pesenti Agliardi:
a Neoclassical residence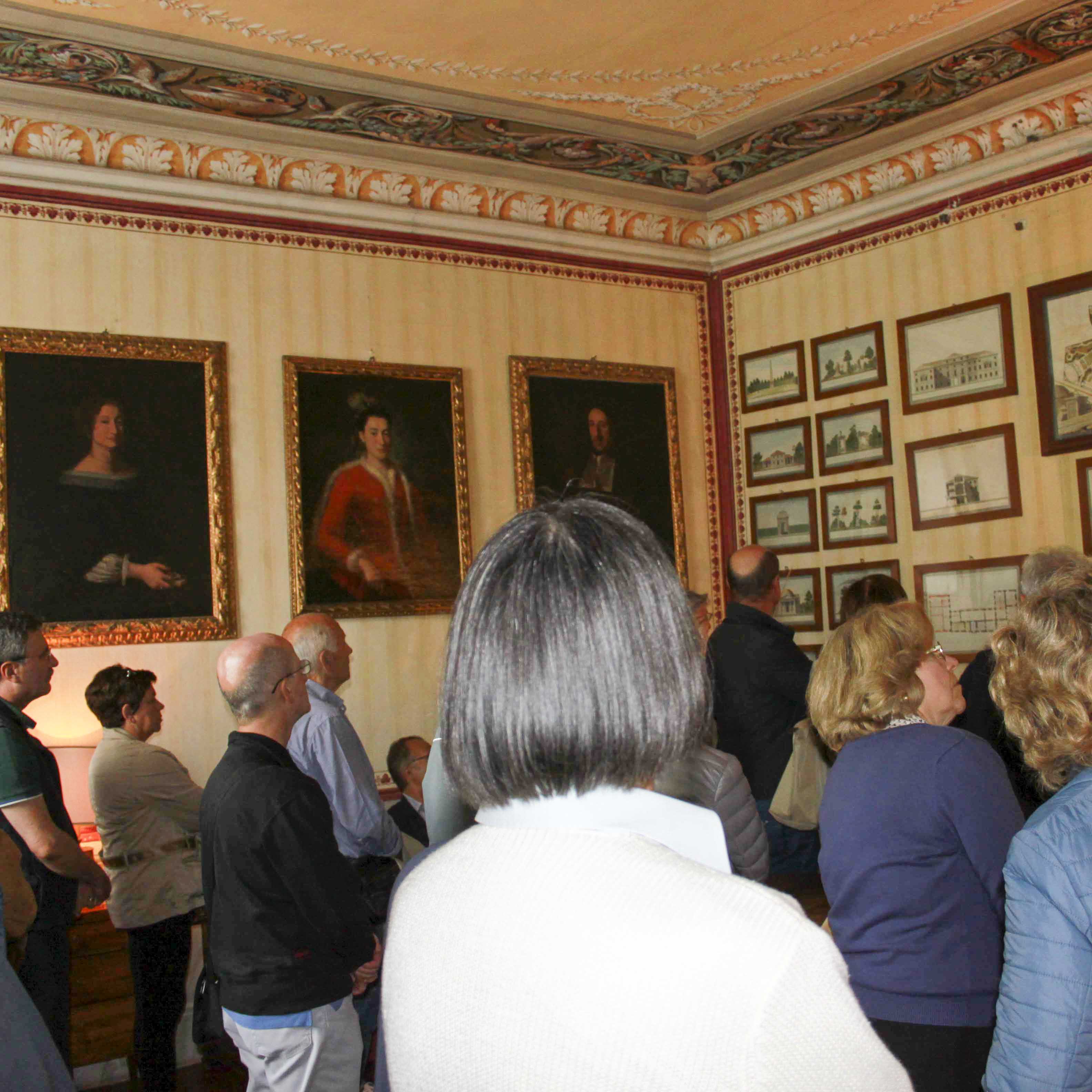 Discover the villa
The villa is a private residence where the Agliardi family still resides. The reception rooms and garden are open to the public for guided tours by appointment all year round. It is possible to reserve visits for groups for a minimum of twenty people; the admission cost is €12 per person. For smaller groups, there is a flat rate fee. Special opening days are organised for individual visitors in April, May and September, and details of the dates will be published in the 'News' section of this website. These open days will be organised as part of the "Sundays for Villas, Palaces and Castles ..." initiative, a cultural event involving approximately fifteen private historic houses in rotation in Bergamo and its surroundings, as well as the "I Maestri del Paesaggio" internationally renowned environmental event.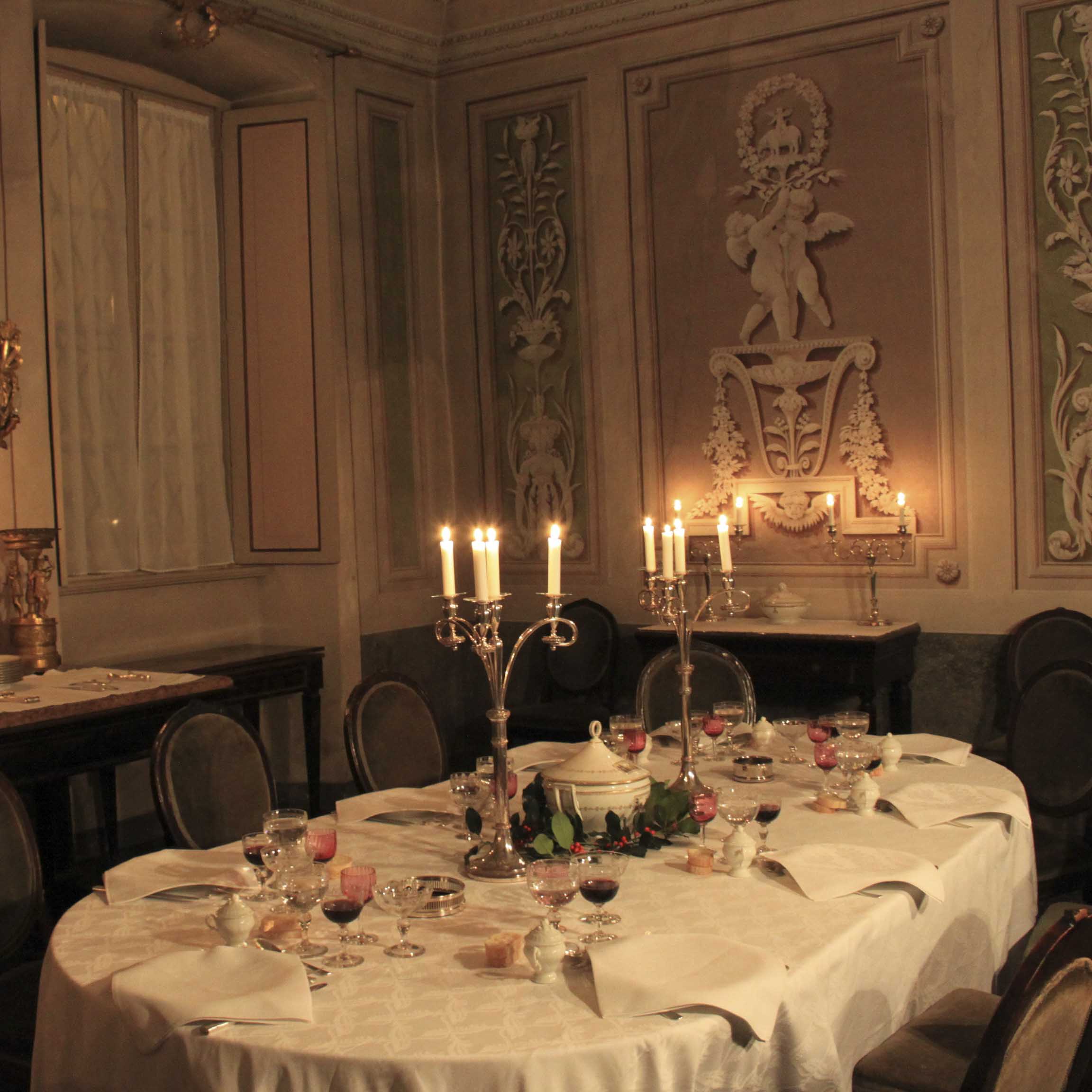 Lunches and dinners with the masters of the house
It is possible for groups to be welcomed by the family for lunch or dinner in the dining room of the Villa. The owners will enable you to experience the unique atmosphere of life in a historic home, recounting stories and anecdotes about the family home and its history. You can also organise candlelit dinners, taking a journey into the past. Guests will enjoy great food in a setting of times gone by, with an unforgettable experience that is both highly evocative and relaxing.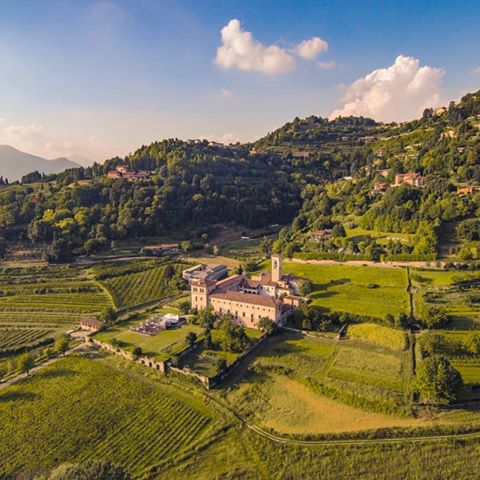 Not to be missed
An original way to reach the villa is to walk along the charming tiny roads that wind through the hills from the Colle di San Vigilio above Bergamo Alta, until you reach the Sanctuary of Sombreno, which is located just above Villa Pesenti Agliardi. Be sure to visit this seventeenth-century church full of stuccos and valuable paintings; from the churchyard you can enjoy a splendid panoramic view that on clear days extends as far as Milan. Close by is the Almenno plateau from which you can admire several Romanesque churches, including the famous Rotonda di San Tomè, and the Villa Vitalba Lurani, which is surrounded by vineyards and possesses a fine wine cellar where it is possible to taste the excellent local wines. Do not miss a visit to the Astino Valley with its monumental monastic complex and its botanical garden.