Corporate events in Bergamo

Your event at Palazzo Agliardi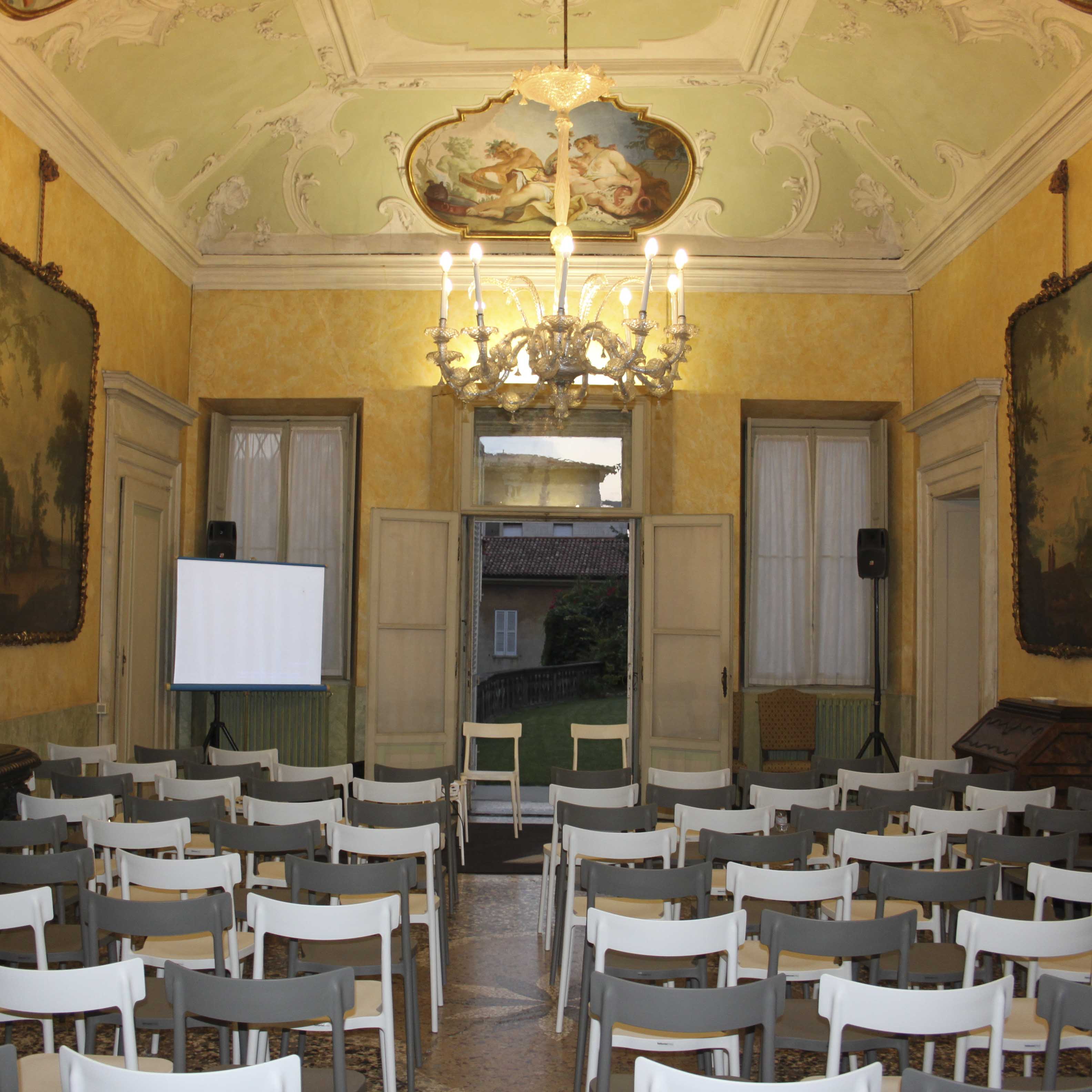 For companies
This is an ideal location for meetings or corporate events. The Palazzo's artistic importance presents a unique venue for welcoming company clients and partners, enthralling them with a demonstration of the artistry for which Italy is so renowned worldwide. Due to the practical and functional layout, the main reception room can accommodate up to 80 people for a presentation, while for lunches or dinners up to 110 people can be seated. It is also possible to rent part of the space, such as the two reception rooms with their white stucco walls overlooking the courtyard, where seminars, training courses and team building sessions for up to 40 people can be organised at a lower cost. The Via Verdi parking area is located conveniently close by, and you are free to use the catering service of your choice.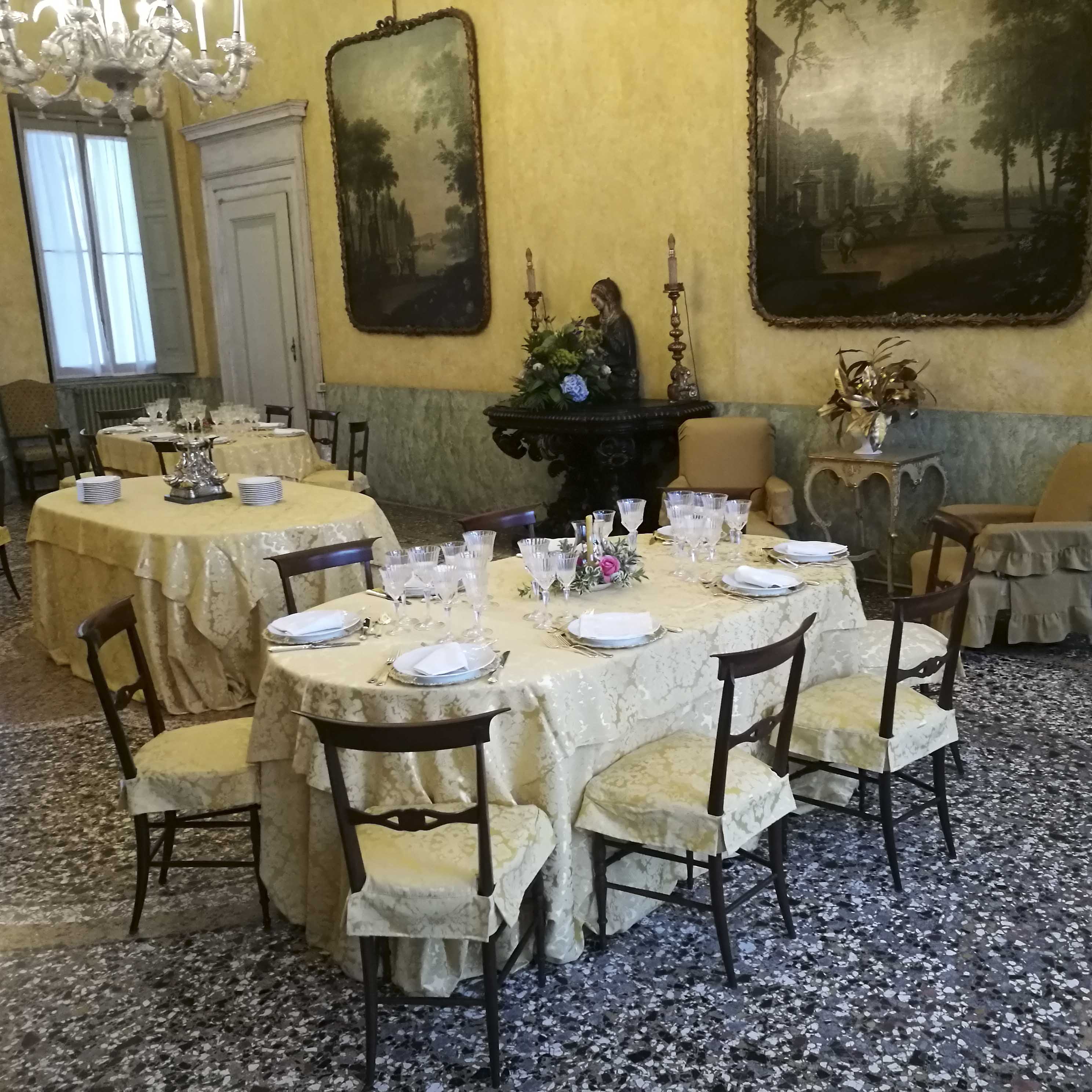 Special events for small groups
For companies wishing to 'spoil' their best clients, it is possible to treat them to an exclusive experience in the heart of the city, with a refined lunch or dinner prepared by the owners, conferring a sense of private hospitality. This is a distinctive way to receive guests in the very best Italian style. A candlelit dinner under splendid frescoed ceilings, or an open-air aperitif in the garden with an unbeatable view of Bergamo's medieval Upper Town: your guests will leave with an unforgettable memory that cannot be accessed by the public in any other context.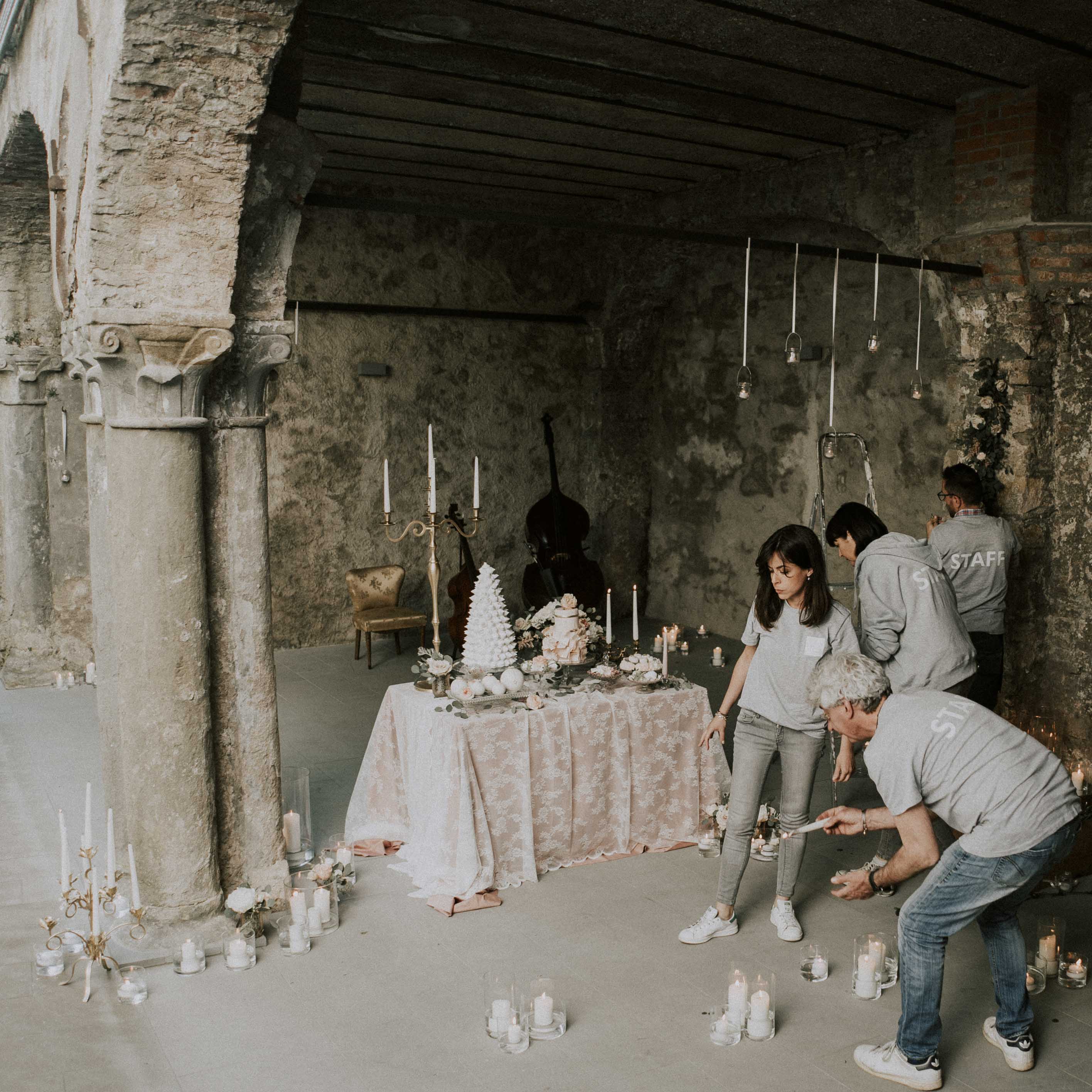 Photo shoots
Palazzo Agliardi is a suggestive setting for taking photographs and shooting commercials. The monumental staircase, refined frescoed rooms, hanging garden with its evocative view of the Upper City, rustic cellar and stable are all perfect backdrops for filming fashion or furniture services and for product catalogues. The variety of the different spaces available is also interesting, in that it allows a transition from elegant eighteenth-century frescoes to more rustic yet charming features, all under one roof. The Palazzo is strategically positioned: despite being located in the city centre, it is easy to access with no traffic restrictions and conveniently has a car park very close by.