The story of
Villa Pesenti Agliardi

Pollack and his project of
a European garden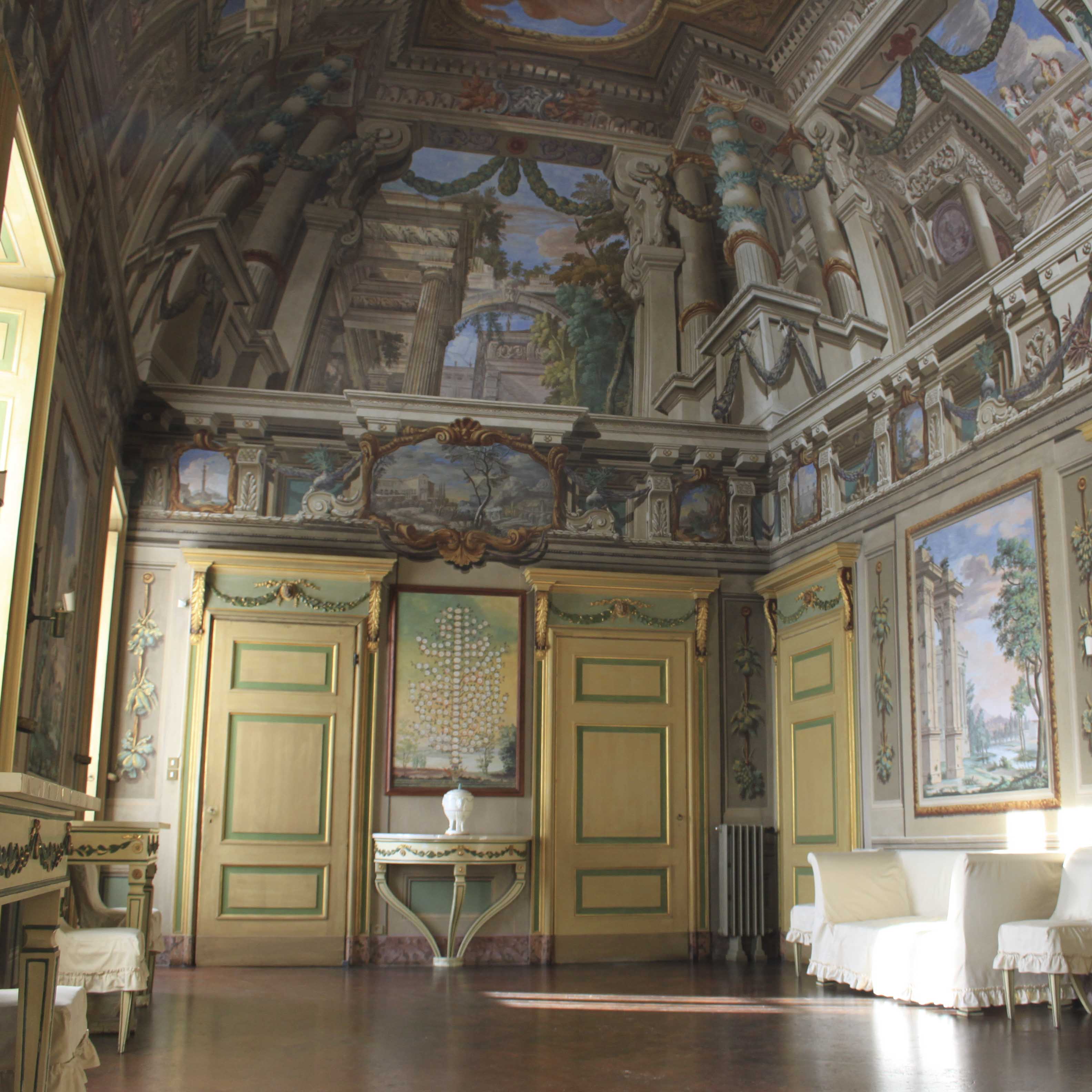 A neoclassicak villa in the Bergamo hills
Villa Pesenti - Agliardi stands at the foot of the hills amid the greenery of Bergamo's "Parco dei Colli". The original seventeenth-century villa, commissioned by Count Pietro Pesenti, was extended and modified in 1798 in the neoclassical style by architect Leopold Pollack. Young Pesenti, a fervent supporter of the new ideas brought to Italy by Napoleon, became president of the Department of Serio and wished to transform the villa into a place for political meetings. For this reason, he asked Pollack to create a proposal that mirrored his political thoughts and Enlightenment ideals. The result was a rich project, the original plans of which can still be admired in the villa today.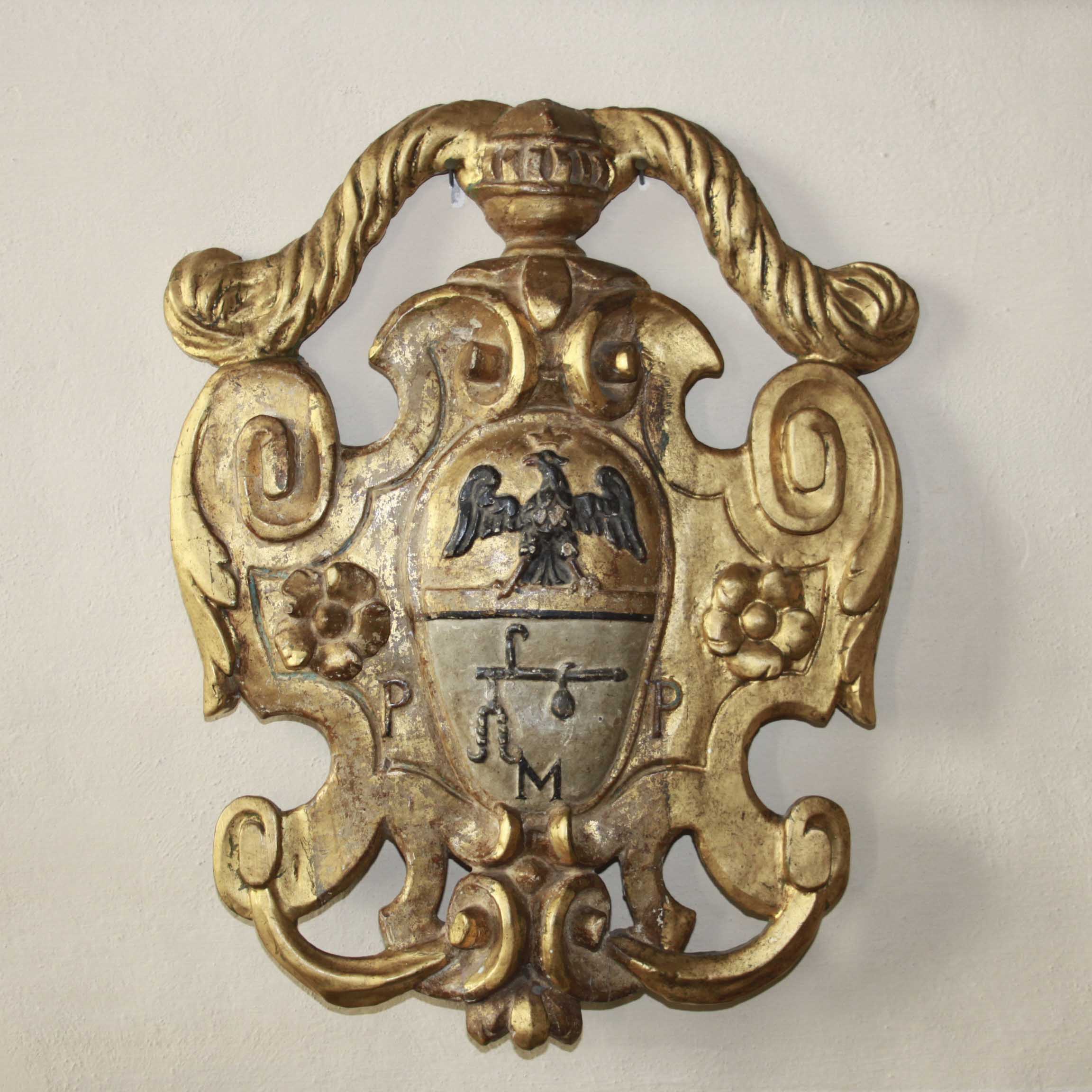 The park
designed by Pollack
Several monuments were created for the gardens: the Temple of Silence, the Najade Fountain, the Obelisk and the Gardener's Dwelling. Two statues, inserted in the façade and representing Agriculture and Hospitality, are the symbols of the stately home's dominant themes. The villa was designed to entrance visitors by offering them the fruits of a flourishing garden and entertaining them with scientific curiosities, games and spas. The project was not fully completed, and in the mid-nineteenth century was reinterpreted in a more Romantic version as an English-style garden. Pollack's project is a very important and perhaps unique testimony in the Lombardy region of the ideas that permeated Europe at that time: combining Enlightenment sentiments, Neoclassical elements and Romantic passion.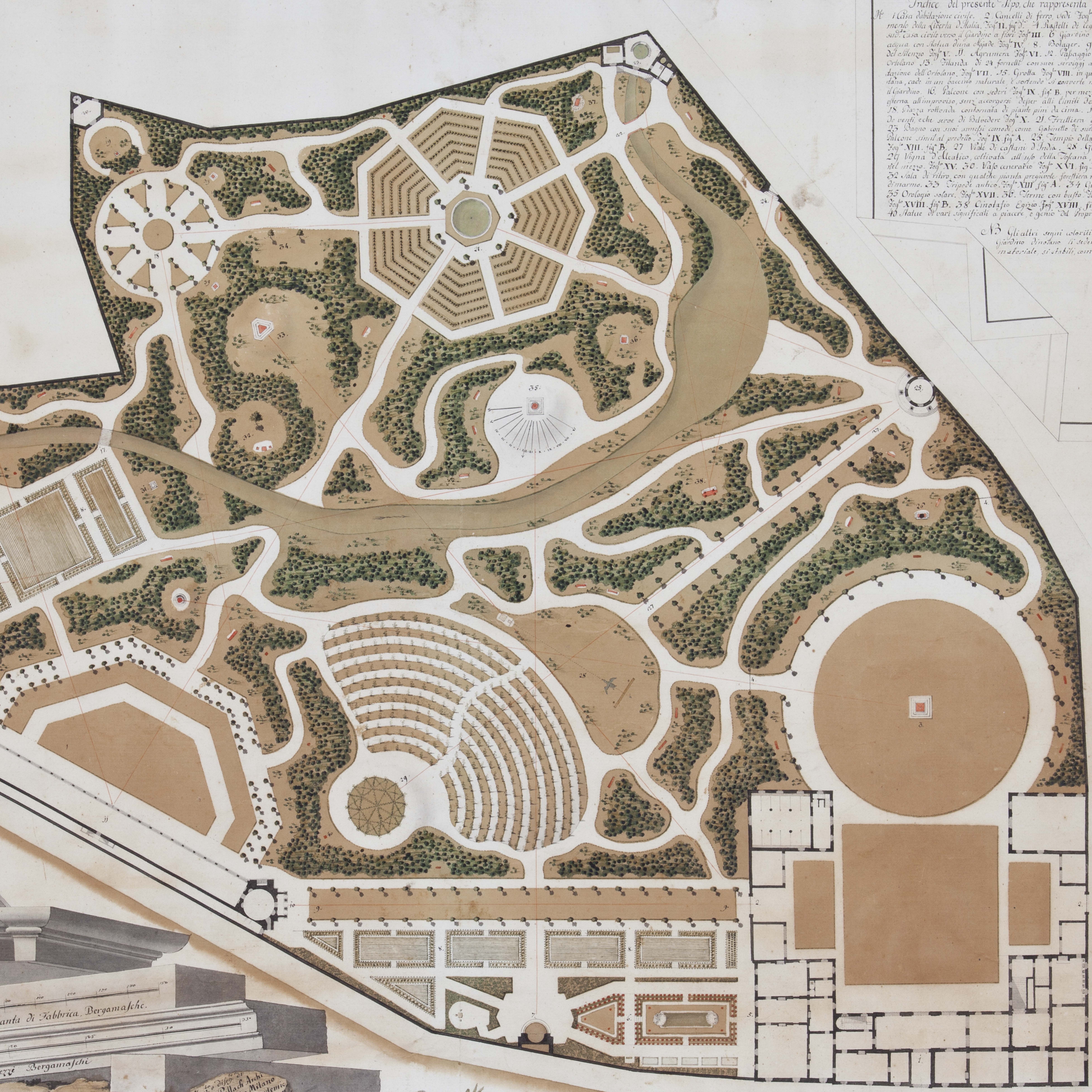 Century-old trees in the gardens
The gardens contain a number of splendid century-old trees, including an imposing Himalayan cedar, which is considered to be one of the largest trees growing in Lombardy, as well as a group of sequoia redwoods and some ancient oaks. The oldest oak in the park dates from the eighteenth century. The villa is still inhabited by the descendants of Marianna Pesenti in Agliardi, the niece of Pietro Pesenti who inherited the house in 1826 after the premature death of her uncle. In the villa you can admire the chapel, the monumental staircase, the seventeenth-century reception room and various living rooms decorated with frescoes by Vincenzo Bonomini, stuccos and papier peint (wallpaper).